Sirius – Rebrand and website
The Sirius Group are a large national Brownfield engineering company. They work with multinational blue chip clients, providing a range of services, from remediation to renewable energy solutions. AMA was chosen to refresh and update the Sirius Group brand, as well as create a cutting edge, mobile optimised website and extranet based on this rebrand. Their content didn't reflect the company's current offering, and as they had many services and sectors to promote, it was our job to think of how to present these in a well thought-out manner, in addition to creating a mobile optimised website.
How we did it
First of all, we looked at the rebranding task. There were nine sectors in total, which made it quite challenging to think of a concept that would work for all sectors. Time was spent working out how to represent the sectors visually, that would work both online and offline. We approached this challenge by first creating a new font for The Sirius Group logo.
Once the logo was professionally designed by our team, we then looked at how this could be represented across the different sectors. We found that the best way to visually represent each individual sector was to assign different colours to each. For example, the Minerals and Waste sector is dark blue, the Industrial sector is yellow, and the Public sector is pink. This was the best solution as it meant that the brand was kept consistent throughout, but distinguished each sector easily through the use of colour. A full brand guidelines document was produced, including a section for tone of voice for internal and external application.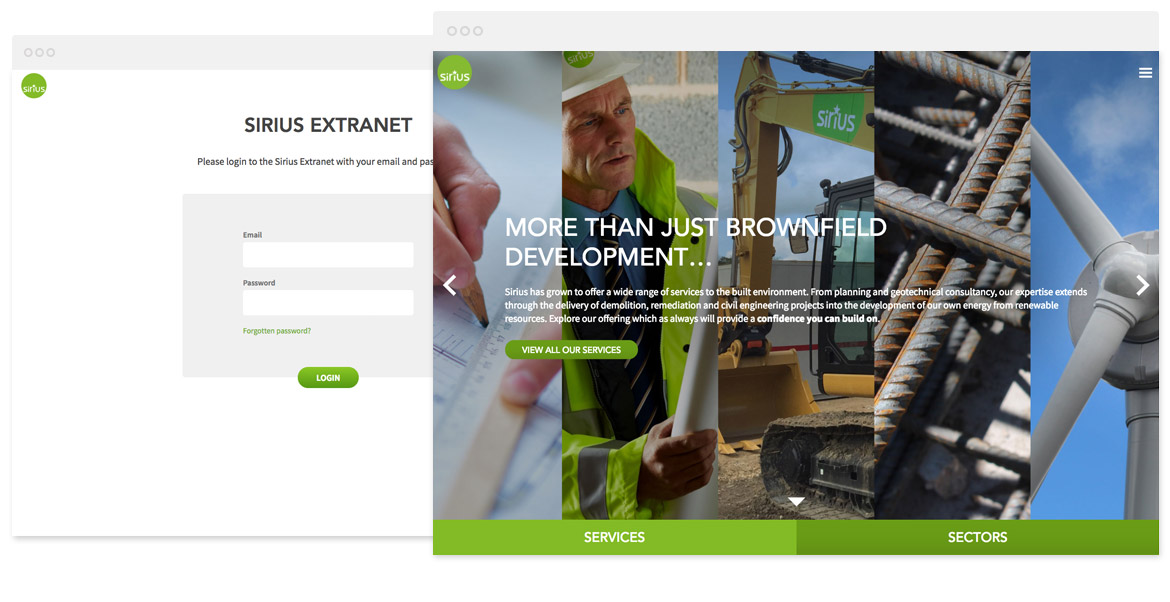 Once the rebranding had been completed and the client was happy with the work, we then looked at creating a new website. Their old website needed to better reflect the multiple services The Sirius Group now offers, and work on mobile devices – so that users are given the best viewing experience no matter the device type. We applied our robust AMA process for building websites, placing a large emphasis of planning upfront and wireframing before moving on to design and build. Using mobile first thinking, we made sure that the new website worked well on different device types such as smartphone and tablet, as well as cross browser testing. Using the Tone of Voice guidelines, AMA completely rewrote all the online content to reflect the company and their services in today's marketplace. And finally, an SSL certificate was implemented as standard, to ensure the site was secure.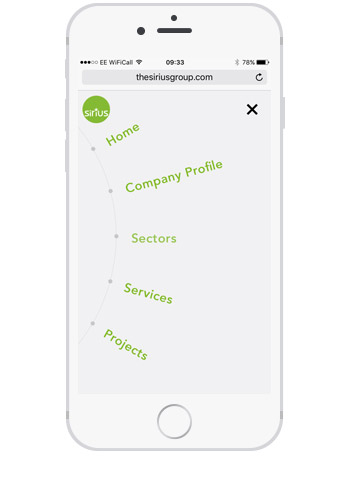 One element of the website we particularly enjoyed designing and creating was the main navigation. Usually, navigation bars are at the top of the site, under the header and logo, which can look simple yet professional. The Sirius Group navigation is a step up from this, as once you click the hamburger icon in the top right corner, the navigation turns into a wheel, that you can then navigate to different pages. Check it out for yourself!
An extranet was also created to ensure internal communications were clear and consistent. We built The Sirius Group a brand new extranet system so that all employees were aware of and had access to the new brand and its assets.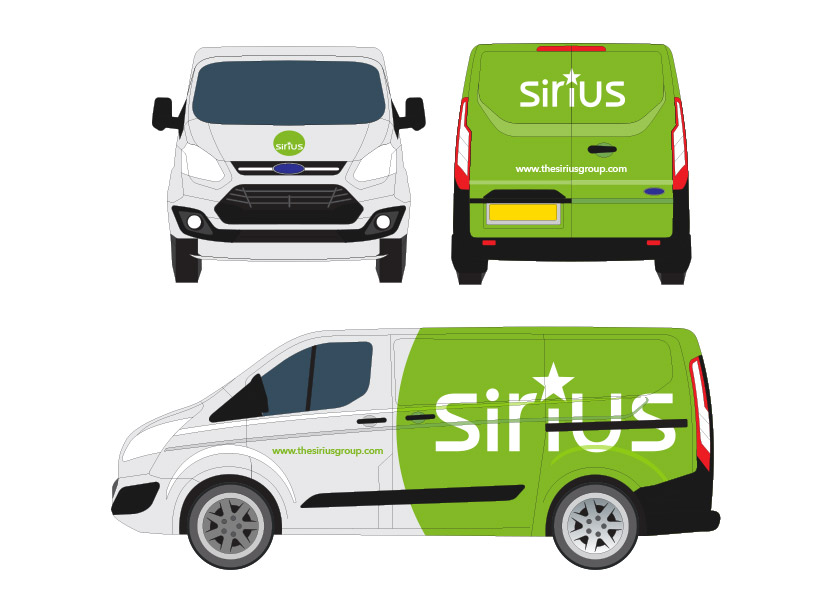 Results
The Sirius Group are happy with the results. The website is now live, and launched at the end of September 2016.